Category Archive:
Uncategorized
Things that didn't fit in any other category and aren't regular enough to deserve their own category
At some point in 2009, I bought an Intel x25 Postville G2. Everyone was scared that SSDs would break down too quickly and I almost made the error of buying one of OCZ's Vertex drives, but in the end I picked the more expensive Intel drive and it worked brilliantly. This weekend, 3 years later, …

The Windows 8 Consumer Preview just went live. According to Microsoft, this is a stable public preview, not a beta. I'm still in the process of downloading it, but in a presentation, Microsoft claimed a large number of changes since the Windows 8 Developer Preview last years. Oh, and all apps in the Windows Store …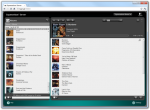 I just love listening to music in bed, right before going to sleep. You can close your eyes and focus, experiencing the music like a movie and less like the background noise music is often degraded to during the day. After moving my home office to a different floor, however, my bedroom is no longer …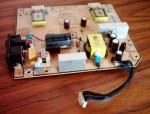 Last Friday (and I only now notice it was Friday the 13th :D) my screen stopped working. I dismantled it and found some bad capacitors, then decided to do a small foto story showing my attempt to get it working again: My Screen went Dark . Today the electronics components I ordered arrived and I …
Earlier this year, one of my monitors started behaving strangely each time it was turned on the first time for the day. The image would flicker on and off, first very slow, maybe twice a second, then faster and faster still until it displayed a permanent and stable image. Over time, things got worse. First …

I've got a small home server with a software RAID-5 for storing my files. It also runs a few virtual machines and acts as a NAT router for internet access. Nothing expensive, just some Frankensteinian patchwork built from old hardware left over when I upgraded my workstation. Nevertheless, I granted it a brand new Intel …
Noticed anything different about this website recently? I just finished a complete overhaul of my website. Because my web design skills are utterly hopeless, this time I just gave in and bought a finished template that I had fancied for some time already.
For the past two years, I couldn't test all the XNA stuff I made on a real XBox 360. Whenever something went wrong, I had to guess and diagnose from the feedback I was getting from users. I've become quite good at remote-diagnosing problems. It didn't ever take me more than 3 emails or postings …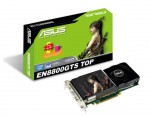 My PowerColor Radeon X1950 with its supposedly ultra-silent Arctic Cooling cooler was beginning to make annoying noises. Seems like the cooler's bearing is broken after just 14 months of usage. I tried cleaning it out, squeezing some oil where I suspect the noises to be coming from (no idea if this is a good idea …