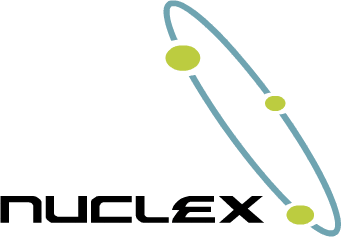 I just uploaded a new release of the Nuclex Framework on CodePlex!
It has been a lot of work getting the GUI library finalized. For once, I really wanted to have 100% unit test coverage on the whole library, which meant a lot of work ensuring the design allowed for this and thinking of all the test cases. But hey, what other GUI library can provide that level of unit tests! :)
Another feature I didn't want to let go of was control navigation with the game pad and cursor keys. The idea is that you, the developer, just throw some controls on the screen and the GUI will automatically figure out which control to change focus to when the player uses the thumb stick on his game pad. This means you can just add four buttons labeled "New Game", "Options", "Credits" and "Quit" to your screen and voilà, you've got a main menu the user can interact with using his mouse, keyboard or game pad.
There are also some bug fixes from the preview release I published on my old website before the relaunch. Kudos to Sebastian and Bone who discovered two issues in the list control, one of which had even slipped through my unit tests until now.
The library now contains controls for buttons, check boxes, radio buttons, horizontal and vertical scroll bars, text boxes, lists, progress bars and labels!