After running Drupal for 3 years, then Joomla for another 3 years, I have now moved my website to WordPress — after almost picking Drupal again. So here's the obligatory write-up of my experiences, why I switched and where I think the problems lie in those three CMSs.
Drupal
In August 2006, after trying about a dozen CMSs, I went live with my website built on Drupal. It promised the greatest flexibility and had a very active community with countless free plugins.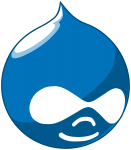 I was happy with that, for a time. Drupal enabled me to define my own category trees, article types and mix WYSIWYG editors with filters for highlighting code, disarming HTML code in posts and letting users write comments.
Continue Reading →